Who are we and what do we do?
Officially, we are the Pikes Peak Chapter of the Barbershop Harmony Society doing business as the America the Beautiful Chorus. We are a non-profit organization which was originally chartered in 1946. We are part of an international brotherhood who share the love of singing a cappella music in the barbershop style.
Mission
The mission of the America the Beautiful Chorus is to bring people together in harmony and fellowship to enrich lives through singing.
Chapter Objectives
The chapter strives to provide an environment that fosters the highest level of enjoyment for every singer.
Quartets
The chapter has had several fine quartets over the years. Quartetting is the essence of barbershop singing and the chapter encourages members to join together in this rewarding singing experience.
Velcro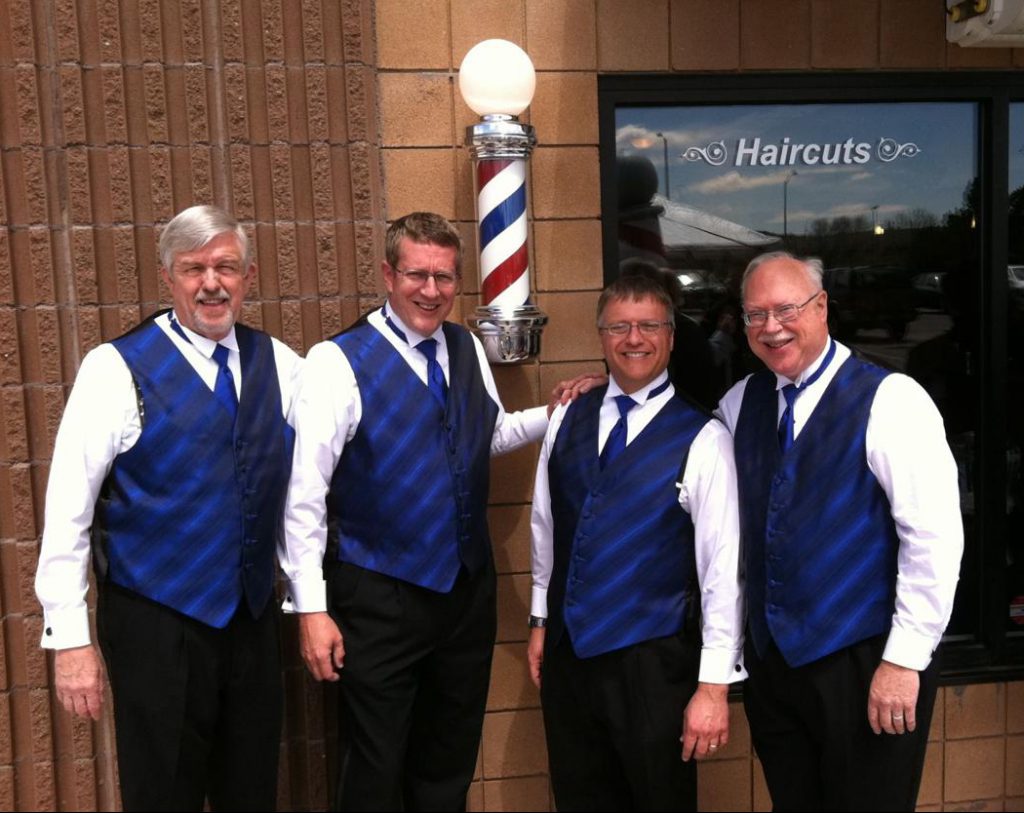 Several guys got together to sing about a year ago and decided to stick with it. Thus Velcro was formed. As shown in the photo, singing Baritone: Tim Simmons; Bass: Gary Hickenlooper; Tenor: Mark Hoffman; and Lead: Lee Jolly.
Velcro enjoys singing at a variety of events and celebrations. For booking information call (719-362-7935) or email (mbhoffman99@hotmail.com) and Mark will answer any questions.